5 Days – Monday 31st October to Friday 4th November 2022
Accommodation: Modra Apartments Tumby Bay & Westland Motel Whyalla
Highlights of the tour:
«Leave Adelaide behind and relax as we make our way along Highway 1 to Dublin, where we will stop for morning tea..
«We will make our way to the other side of the gulf, making a brief stop at Whyalla and Cowell before arriving at the beautiful seaside town of Tumby Bay, where we will spend the next three nights.
«Stop at the town of Koppio and visit the Koppio Smithy Museum, with it's many rooms dedicated to a bygone era and also the dreadful fires which started at Wangary on the 10th January 2005.
«Make our way to the beautiful sleepy town of Coffin Bay, home of SA's Oyster farming and we will lunch at the Coffin Bay Hotel.
«It's now time for a real treat, our two hour Seafood Bay Cruise where we will see a kingfish farm, mussel farm & sealions at Cape Donnington, plus a tasting plate of prawns, mussels and sashimi tuna. Along the way be informed with commentary from our captain.
«Visit the Axel Stenross Museum. Learn of the fishing and cargo moving industries of Pt Lincoln and about Axel Stenross himself, the Finnish ships carpenter who made this place home. Discover his story and the lost craft of wooden boat building.
«Have free time to explore Pt Lincoln's main street with shops on one side and the beautiful ocean on the other. Wander past the statues of the Tuna Poler, Matthew Flinders & Trim and the three times Melbourne Cup winner Makybe Diva
«Make a stop at Rhapsody in Wood and marvel at the intricate maps made of Australian timber.
«Join a local for a short guided walk around the town of Tumby Bay and discover the old buildings and murals.
«Say goodbye to Tumby Bay as we make our way up the coast exploring the little seaside towns of Pt Neill and Arno Bay.
«Stop at Cowell where you can wander and purchase your own lunch.
«Visit Turners Oyster Farm for a talk, tour and afternoon tea.
«After leaving Cowell we will divert into Lucky Bay and see where the ferry from Wallaroo docks on it's trip across Spencer Gulf.
«Journey to Whyalla where we will take you to Hummock Hill Lookout to view the city and the new jetty with it's unique circular walk at the end.
«Before leaving Whyalla visit the Mt Laura Homestead Museum, consisting of buildings such as the Station Homestead constructed in 1922, The Gay Street Cottage & Wash House and Whyalla Gaol built in 1914.
«Make our way to the mid north country town of Crystal Brook for a delicious country cooked two course lunch at the Royal Hotel. Always a highlight meal on our tours.
«You will have travelled to some of South Australia's premier destinations and taken home some of the best scenery the Eyre Peninsula has to offer.
---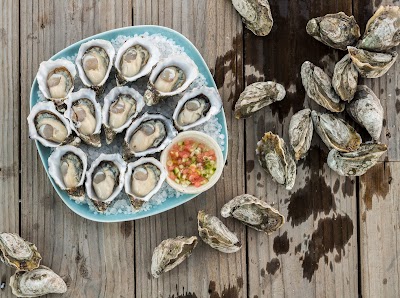 Inclusions
« Three nights accommodation at Tumby Bay
« One nights accommodation at Whyalla
« Morning tea provided on Day 1
« Breakfast provisions on Day 2, 3, and 4
« Continental breakfast in dining room on day 5
« Afternoon tea on Day 4
« Lunch on Day 1, 2, 3 and 5
« Two course dinner on Day 1, 2 and 4
« Fish and chips dinner on the beach on Day 3
« Entrance to cruise, museums/attractions listed
« Fully escorted with a tour host
« Deluxe coach travel
COMPLIMENTARY HOME PICK AND RETURN TO SELECTED SUBURBS
Twin/Double Share: $ 1,745 per person
Single Supplement: $ 295 for 4 nights