4 Days – Friday 30th December 2022 to Monday 2nd January 2023

Accommodation: The Heritage Motel at Bendigo
Highlights of the tour:
«Relaxing drive through the Wimmera area of Victoria to Bendigo, which started as a tent city in 1851 due to Australia's largest ever gold rush and turned into a grand gold town to rival any other.
«Enjoy a coach tour of Bendigo, viewing the majestic heritage buildings, full of grandeur. See the Bendigo Town Hall, the original Bendigo Post Office, Sacred Heart Cathedral, St kilian's Church and St Paul's Cathedral. Pass by Charing Cross and Pall Mall.
«Sit back and relax on Bendigo's Vintage Talking Tram Tour as it talks it's way past some of the city's key landmarks and monuments.
«Take a guided tour underground at the Central Deborah Gold Mine and discover the significance of Bendigo's gold mining history and what life as a miner was really like. A self-guided Surface Tour is available for those that do not wish to venture down the mine.
«Visit Rosalind Park Poppet Head look out, at the top of Camp Hill.
«Explore the history of Bendigo Pottery at their Interpretive Museum.
«Many Chinese mined gold in Bendigo and their heritage is an integral part of Bendigo. Visit the Golden Dragon Museum, a living history and Chinese cultural centre. See the dragons and Yi Yuan Gardens.
«Visit the historic Post Office, now the Visitor Information Centre. This French Renaissance-style building was designed to be admired.
«Enjoy New Year's Eve and celebrate the New Year with new friends.
---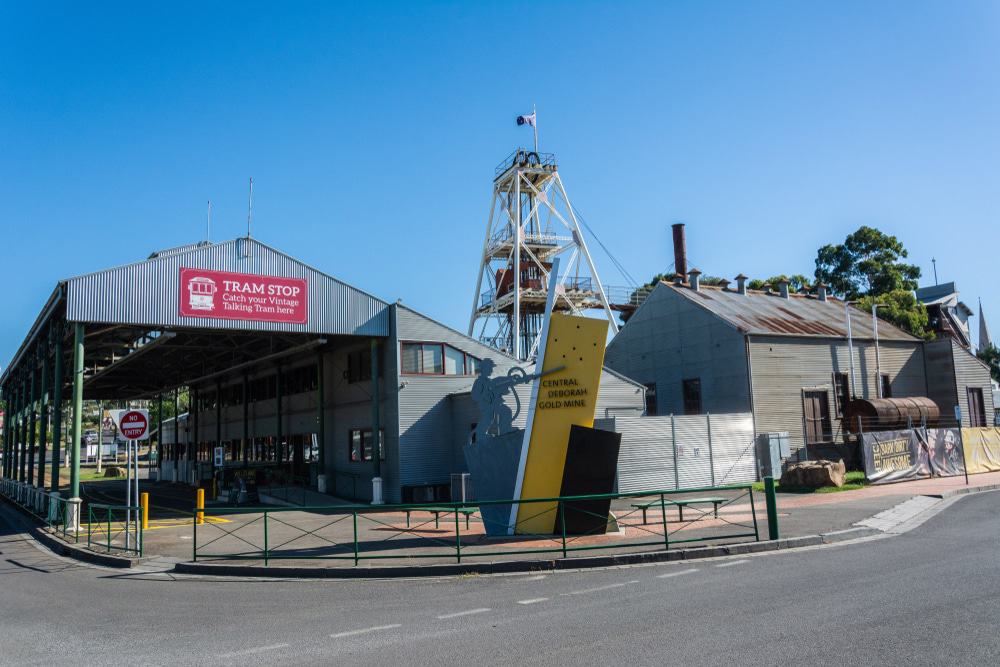 Inclusions
« Morning tea provided on Day 1
« Fully cooked and continental breakfast on Day 2, 3 and 4
« Lunch provided on Day 1, 3 and 4
« Enjoy two course dinner on Day 1, 2 and 3
« Guided underground tour of the Central Deborah Gold Mine, sensible enclosed shoes and a jacket are recommended
« Entrance to attractions/ Museums listed
« Fully escorted with a tour host
« Deluxe coach travel
COMPLIMENTARY HOME PICK AND RETURN TO SELECTED SUBURBS
Twin/Double Share: $1,397 per person
Single Supplement: $255 for 3 nights