5 Days – Wednesday 26th to Sunday 30th October 2022
Accommodation: The Hawker Hotel, The Arkaroola Wilderness Sanctuary and Rawnsley Park Station
Highlights of the tour:
«Relaxing drive north passing rural countryside and the beautiful rugged and remote Flinders Ranges.
«Stop at Laura, home of the Golden North Ice cream, for lunch on the first day, and enjoy some delicious Golden North Ice cream too.
«See The Big Gum Tree at Orroroo, estimated to be 500 years old.
«Tour the old underground copper mine at Blinman in the Flinders Ranges. Expert guides will re create a unique mining experience.
«Drive through the picturesque Parachilna Gorge.
«Enjoy lunch at the famous Prairie Hotel at Parachilna on Day 2. They are known for their Quandong ice cream.
«Stay at the remote Rawnsley Park Station in the Flinders Ranges and Arkaroola Wilderness Sanctuary also on the Flinders Ranges and open your curtains to stunning outback views of the Ranges.
«Take a guided four wheel drive morning tour along the Arkaroola Ridge to the top of the ridge. Be amazed by the rugged terrain and myriad of different types and layers that make up the ridge.
«View the stunning night sky from Arkaroola Observatory. With the help of guides you will see nebulae, galaxies and other astronomy.
«Visit the Jeff Morgan Gallery at Hawker and see his amazing Wilpena Panorama which captures the essence of Wilpena and the Flinders Ranges. The panorama is 3.5 metres (11ft) high and 33 metres (98ft) in circumference.
---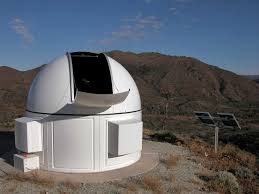 Inclusions
« Morning tea provided on Day 1
« Fully cooked breakfast on Day 2, 3, 4, and 5
« Lunch provided on Day 1, 3 and 5
« Enjoy a two course dinner on Day 1, 2, 3, and 4
« Entrance to Museums/attractions listed
« 4 to 5 hour Arkaroola Ridgetop Tour, including morning tea in a four wheel drive vehicle, suitable for all mobility levels. Wear warm clothes and enclosed shoes
« Fully escorted with a tour host
« Deluxe coach travel
Optional scenic flight details at Rawnsley Park Station and/or optional tours and flights at Arkaroola Sanctuary.
Prices not available at time of advertising.
to be advised.
Discuss with Eureka Tours office if you are interested in exploring more of the area by air or four wheel drive at your own cost.
COMPLIMENTARY HOME PICK AND RETURN TO SELECTED SUBURBS
Twin/Double Share: $1,997 per person
Single Supplement: $420 for 5 nights