Friday17th June 2022
Highlights of the tour:
What a combination!. Morning Tea will be at the unique structure known as the "whispering wall". Come and see why. Then it's time for the "wine" tasting at Chateau Dorrien, followed by cheese tasting at Barossa Cheese Company before having time to wander at Angaston to buy a bite to eat. Then onto the "chocolates" at Barossa Chocolate Company. Watch them make the chocolate and of course bring home some local "goodies".
---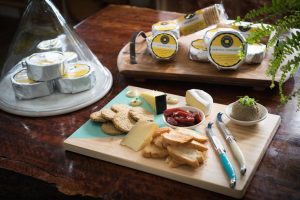 Tour includes:
« Please note – Lunch at your own expense today
« Entry & wine tasting at Chateau Dorrien Winery
« Entry & cheese tasting at Barossa Valley Cheese Company
« Visit to Barossa Valley Chocolate Company
« Fully escorted with a tour host
Details:
« Depart Bus Stop 42 Beovich Rd Ingle Farm at 8:30 am
« Depart Adelaide Convention Centre, North Tce. at 9:15 am
« Arrive back at Adelaide Convention Centre at approx. 4:15 pm
« Arrive back at Bus Stop 42 Beovich Rd at approx. 5:00 pm
Location

Departs from Bus Stop 42 Beovich Rd Ingle Farm then from Adelaide Convention Centre, North Tce
Cost: $97 per person