3 Days – Tuesday 4th to Thursday 6th June 2024
Accommodation: Westland Hotel Motel Whyalla
Highlights of the tour:
«Every year between May and August, Giant Australian Cuttlefish migrate to shallow waters near Whyalla to breed. This is a unique spectacle and not replicated anywhere else. Thousands of cuttlefish make this journey. They grow up to 60 centimetres long and can weigh up to 5 kilograms. They have the unusual ability to change shape and colour to match their surroundings. The males even turn a fluorescent blue to attract a female mate. They are gentle creatures and don't mind sharing the ocean with others, including us.
«See these amazing sea creatures from the comfort of a glass bottom boat. Watch them swim, change colour and mate (if you're lucky).
«OPTIONAL/ALTERNATIVE TOUR; Instead of seeing the cuttlefish from the glass bottom boat, you may wish to snorkel with them instead. You must be a confident swimmer and be able to walk over beach rocks to get to the water, walk through the shallow water with flippers on and swim out to a depth of approximately 3 metres. Wet suits and liners are provided. A qualified guide accompanies you. Cost for the optional/alternative tour is $100.00 per person.
«Other highlights include: See the Pt Germain jetty, once the longest jetty in South Australia and still 1500 metres long.
«Visit Hummocks Hill Look Out at Whyalla at sunset and see the amazing colours over the round jetty, the town and the Steel Works.
«Visit the Whyalla Maritime Museum and learn about the Whyalla Steel Works and ship yards and ship building during World War Two.
«Tour of HMAS Whyalla, the first ship built at Whyalla during WW2.
«Visit Mount Laura Homestead Museum at Whyalla.
---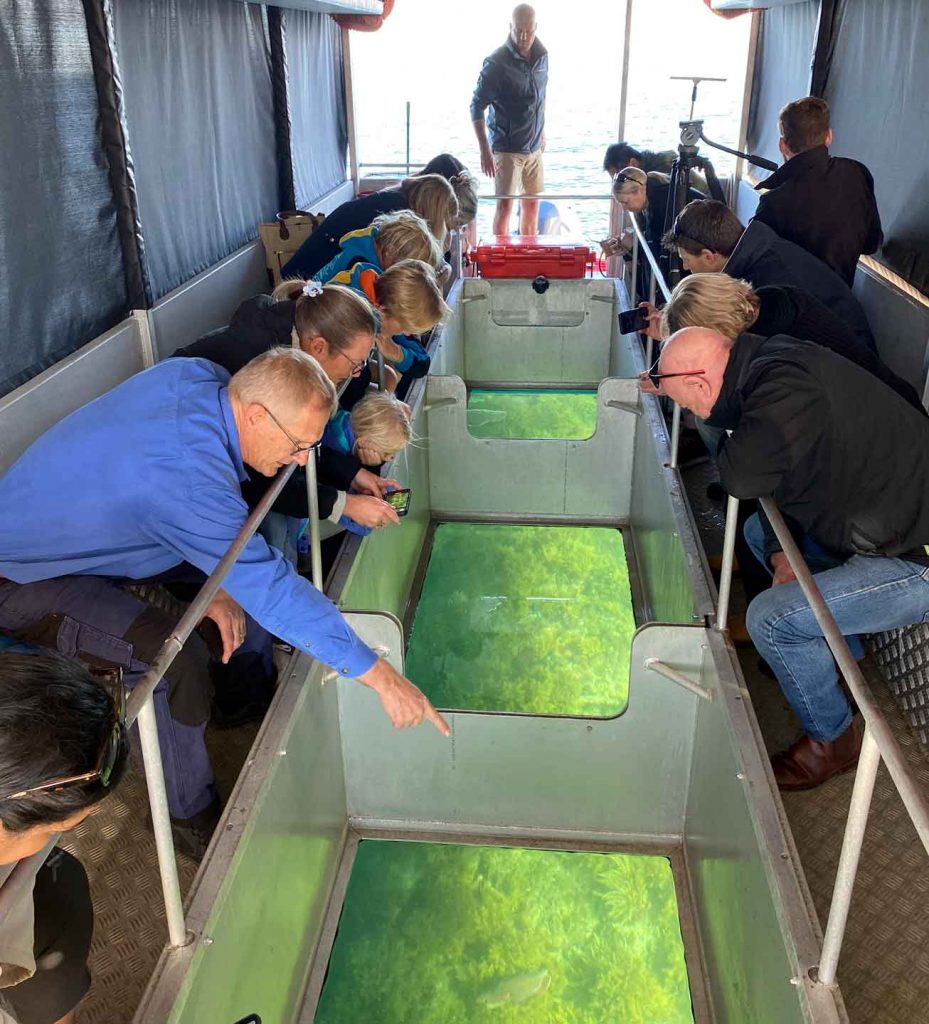 Inclusions
« Morning tea provided on Day 1
« Cooked and Continental breakfast on Day 2 and 3
« Lunch provided on Days 1 and 3
« Enjoy a two course dinner on Day 1 and 2
« Entrance to Museums/attractions listed
« Fully escorted with a tour host
« Deluxe coach travel
COMPLIMENTARY HOME PICK AND RETURN TO SELECTED SUBURBS
Twin/Double Share: $1,145 per person
Single Supplement: $180 for 2 nights